The Bodega
A legendary music venue with a downstairs bar and outside seating area, The Bodega is one of the coolest places in town to grab a beer or two...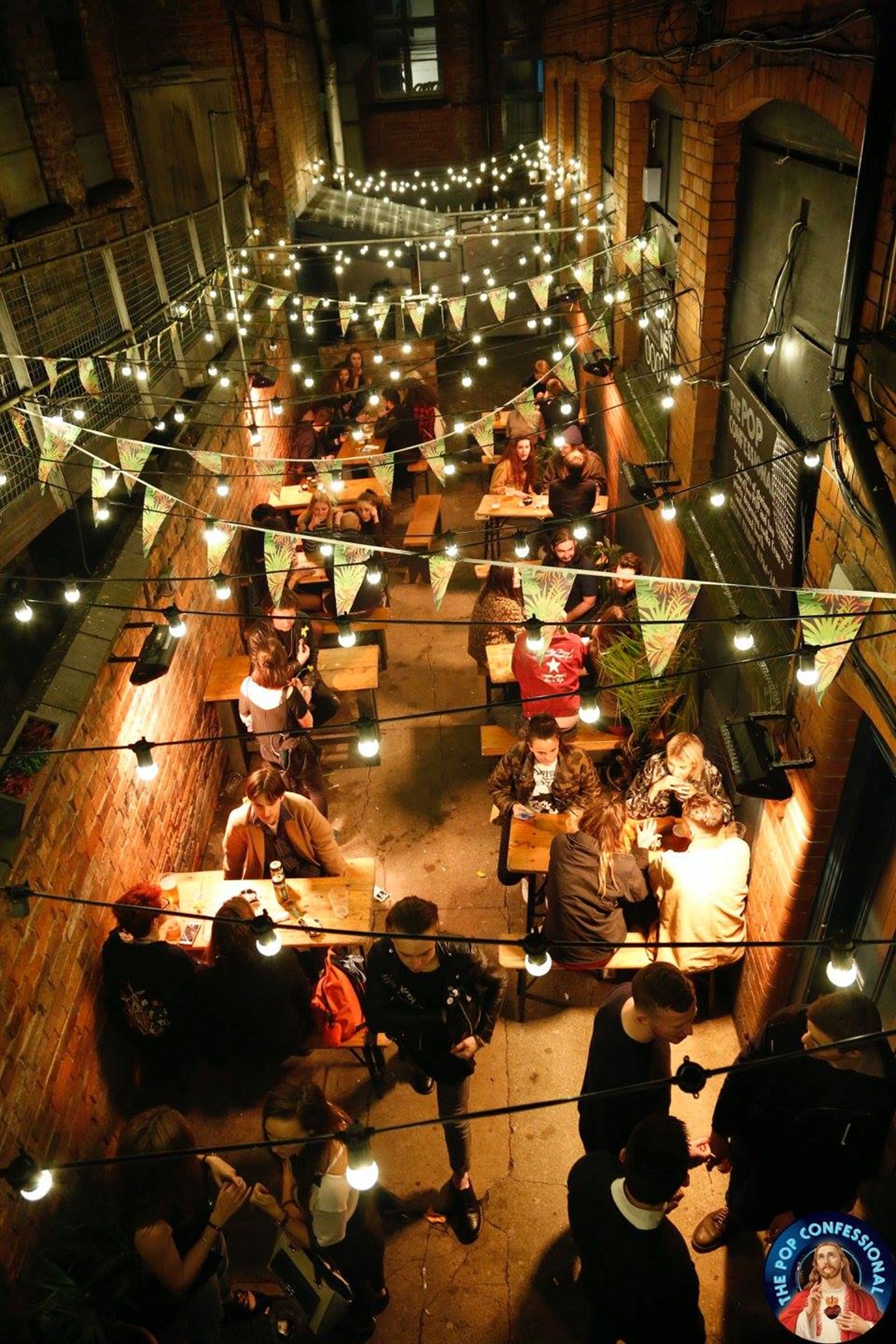 It's part of the DHP family and over the years has hosted acts such as The White Stripes, The XX and Arctic Monkeys in their venue upstairs. Downstairs, however, there are ten beer taps - including four rotating craft beers and three ale pumps.

Additionally, The Bodega has fridges which are full of craft beer which you can drink in. They also produce their own 'Bodega Lager' which is a mere £2 a pint; grab one and catch the end of the day sun with a couple of mates.


Recently sampled (via Untappd)
Faith

Northern Monk - Pale Ale - American, 5.4%
Drank on Saturday 23 June 2018 at 22:23

star star star star star_half

Oligo Nunk

Hollow Stone Brewing Company - Pale Ale - American, 4%
Drank on Friday 15 June 2018 at 22:39

star star star_half star_border star_border

Bloody 'Ell

Beavertown - IPA - American, 7.2%
Drank on Sunday 27 May 2018 at 22:47

star star star star_half star_border

DDH Pale Enigma Ekuanot

Cloudwater Brew Co. - Pale Ale - American, 5.5%
Drank on Wednesday 23 May 2018 at 23:42

star star star star star_border

DDH IPA Enigma Chinook

Cloudwater Brew Co. - IPA - New England, 6.5%
Drank on Saturday 05 May 2018 at 23:07

star star star star star_border

Patrons Project 9.04 // Light Adjunct Lager // Ben Mather // Northern Nemesis // Very Stable Genius // Kings County Brewers Collective

Northern Monk - Lager - North American Adjunct, 5.2%
Drank on Monday 30 April 2018 at 21:10

star_border star_border star_border star_border star_border

Chai Latte

UnBarred Brewery - Pale Ale - American, 5%
Drank on Thursday 26 April 2018 at 20:48

star_border star_border star_border star_border star_border

Red Stripe

Desnoes & Geddes - Lager - North American Adjunct, 4.7%
Drank on Sunday 22 April 2018 at 22:17

star star star star_half star_border

The Bodega
23 Pelham Street
Hockley
Nottingham
NG1 2ED
@bodeganotts
yesterday
SET TIMES Another Sunday sell-out tonight with the brilliant Good Cop Bad Cop! For the lucky ticket holders, here… https://t.co/FR9H20Dz6Z
@bodeganotts
3 days ago
Tonight we have the amazing Anteros bringing there indie pop vibes! Doors 7pm RedFaces 8pm Anteros 9pm Curf… https://t.co/USQ1sIBruL
@bodeganotts
3 days ago
RT @DHPFamily: 'These local Nottingham lads are no strangers to the local music scene. With their indie-summer vibes, they've made a name f…